Hippyblood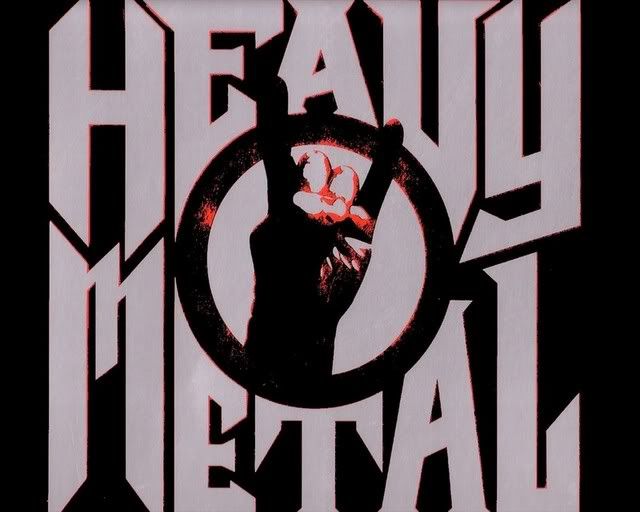 Joined: 30 Jul 1999
Posts: 925
Location: Indiana
Posted: Sat Dec 27, 2008 4:56 pm

Post subject: Hippyblood does a drive by

---

Hey! Haven't been around in awhile, thought I'd stop by and post what I've been jammin' lately.....

Krisiun - Assassanation
Krisiun - Southern Storm
My Dying Bride - A Line of Deathless Kings
Trifog - If I Could Change My Ways...
Voivod - War and Pain
Metallica - Death Magnetic
Grave - Dominion VIII
Venom - Metal Black
Hour of 13 - s/t
The Gates of Slumber - Conqueror
Exodus - The Atrocity Exhibition - Exhibit A
Death Angel - Killing Season
Annihilator - Metal
Celtic Frost - Monotheist
Job for a Cowboy - Genisis
Down - III
Cradle of Filth - Nymphetamine
Cradle of Filth - Thornography

That covers the last couple of years I suppose. After I got burnt out on stoner rock, I wandered aimlessly for awhile. Nothing was really doing it for me. Stoner rock became a bunch of copycat bands & metal all sounded the same to me as well. None of it worked anymore. I started listening to my old thrash cds.
Then around late 2007, [i]IT[/i] happened. New Exodus, Death Angel, Testament, Celtic Frost, Annihilator & Venom. Exactly what I was listening to! Then a couple of brutal Krisiun & Grave cds filled my death metal needs and Hour of 13, My Dying Bride and The Gates of Slumber took care of the doom. On top of that, Whiplash is back in the studio and Sacred Reich has reunited for a couple of shows here and there.

It's been a good "year".

Rock on!