PIAZZA: That's true. I think it's also important to find a woman with minimal baggage....C'mon Bush, I'm sure you're no Saint, you must have been in countless relationships, regardless of how short they may have been. Tell us about them....
BUSH: What do you mean by short....are you talkin' for one night?
PIAZZA: (Laughing) You mean to say that you call one night a meaningful relationship?!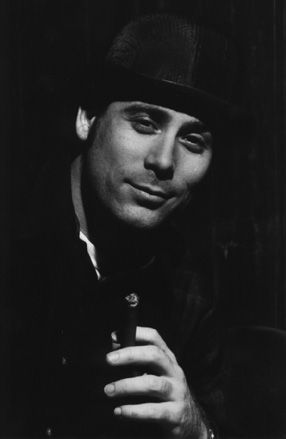 BUSH: Hey, It was meaningful....the relationship lasted for eight hours!
PIAZZA: (Laughing) Yeah...Some "one-night stands" I had were more meaningful than relationships that lasted for three months! O.K. Bush, since we're getting personal, let me ask you this question...Would you ever marry a woman who sleeps with you on the first night?
BUSH: Actually a girl that I went out with for seven years, I had slept with her on the first night, and that didn't affect my honor at all. So I don't judge a girl on that.
PIAZZA: You know, my whole thing with relationships and marriage....I associate marriage with kids. When I do get married, I would like to spend at least a year with my wife traveling around the world and really enjoy the relationship before I have kids. Because when I do make that commitment, I feel I'll be ready to have kids.
BUSH: I remember going to the Super Bowl last year with you and your father. He's a very successful man who raised five male children....What advice does he give you?
PIAZZA: Everything.
BUSH: He married at a pretty early age, and is still married.....
PIAZZA: He was like 33. Ya know, he did his share of partying, hung out with Show Girls...He did the whole 9 yards. He eventually felt that there was something missing from his life - he was ready to have a family, so he consequently started looking for a domestic, family woman who would be able to raise kids properly. And I don't think that there's anything wrong with that. I'm really turned off by the Women's Movement. I get turned off when women claim that it's alright for them to have sex with some one and use them just as a man can. I hold a double standard. Women may think that I'm a Chauvinist but I simply feel women should look at themselves in more of a respectful way.
BUSH: At what age would you be looking to have children?
PIAZZA: I'm 26 now. I would say by the time I reach 35. My mom had her youngest child when my dad was 55 years old, and he says it's the best thing he's ever done because it keeps him young. My Dad is 63 years old now.
BUSH: I'm 32, and I feel that I'm still pretty young. Yet a lot of people say to me, "You should be married and have kids by now".
PIAZZA: People think that they only have to marry someone they can live with, but I feel you should marry the person you can't live without. I mean, the divorce rate is like 65%. I have friends that are always saying, "My wife is the only woman for me" and I tell them, "What do you mean! This is your third marriage, so what makes you so sure this time!".
BUSH: Yeah, I know what you're saying, I know a lot of peolple like that.
PIAZZA: So, tell me Bush, how did you become so involved with baseball?
BUSH: The real reason is because...... my father was a blue collar man - he busted his balls. We didn't talk about much together. Yet when there was nothing to talk about, we could always talk about the Dodgers. When I couldn't talk to him about school, or girls...we could talk about baseball. That's why sports is so important to me, because that was a way to bond with my father. My dad was the biggest Dodger fan in the world. He passed away in 1991. My father was Italian, and he was so Pro-Italian that if he were to be alive today, and to know that you were a buddy of mine - this Italian boy who was not only the catcher for the Dodgers, but the best player in the league...You would literally have to take a chisel to remove the smile from his face!
PIAZZA: Being a drummer myself, it's really inspiring to meet musicians, especially people like you, who I have been a fan of for many years. It would be a dream come true for me to sit in on a session or co-write a song with a band like ANTHRAX.
BUSH: I'm definitely up for that! I'm tellin' you, Mike, you're at the peak of your career...You're gonna be a triple crown winner.
PIAZZA: As soon as Tony Gwynn retires, I'll have a good shot at it. I think it's possible one day.